Bestone was founded in the year 2007. We founders came together with a shared dream: Build a life with the best stone. Our passion, expertise, and determination laid the foundation for Bestone, a leading manufacturer and exporter of artificial quartz stone slabs in China.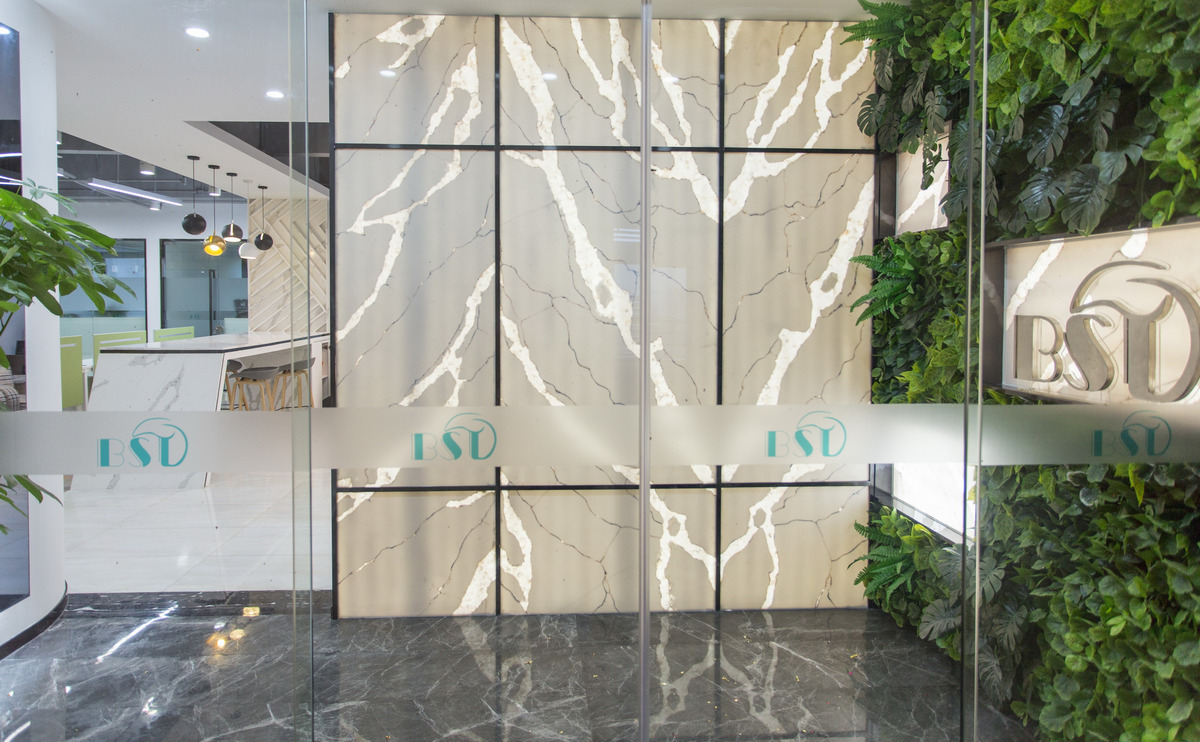 Driven by collective vision, we embarked on a remarkable journey. With our combined experience and developing technology in the field, we recognized the immense potential of quartz and its ability to elevate spaces with its unparalleled beauty and durability.
The first steps were humble yet filled with unwavering determination. We gather around quartz mine owners and dealers, chemistry specialists, machinery developers and technicians, as well as a bunch of young blood who are full of enthusiasm and passion, who are full of hope in Chinese manufacturing industrials. All together we devote into the research and development of exquisite quartz stone slabs. Commitment to quality and innovation soon gained attention, paving the way for rapid growth and expansion.
As the years passed, the small group transformed into a state-of-the-art manufacturing facility. Powerful raw material supplies and capital funded technical research became our allies, allowing us to meet the growing demands of architects, developers, designers, and home builders who are looking for exceptional products.
Bestone soon emerged as a trusted name in the industry, known for the commitment to craftsmanship and customer satisfaction. Our relentless pursuit of excellence propelled them forward, earning recognition and reputation along the way.
Today, Bestone Group stands tall as a testament to the our shared vision. Our passion and expertise continue to shape the company's ethos, fostering a culture of innovation, quality, and personalized service.
Our range of quartz stone slabs reflects the unwavering commitment to perfection. Each design of quartz stone is a masterpiece, carefully crafted to enhance the aesthetics of any space. From classic designs that evoke timeless elegance to bold patterns that make a statement, our collection offers a multitude of possibilities to transform your vision into reality.
What truly sets Bestone apart is our dedication to customization. We understand that each project is unique, and our team of skilled artisans and technicians takes pride in bringing your ideas to life. Whether it's tailoring colors and patterns or creating bespoke dimensions, we collaborate closely with you to deliver a personalized solution that exceeds your expectations.
Beyond our commitment to quality and customization, we are driven by a deep sense of responsibility. Sustainability lies at the core of our practices. We embrace eco-friendly manufacturing processes, ensuring minimal environmental impact. By incorporating recycled materials and optimizing energy efficiency, we strive to contribute to a greener future.
At Bestone, our success is not only attributed to our shared vision but also to the incredible team that stands united behind it. Our skilled professionals, from designers to engineers, share a passion for their craft and an unwavering dedication to delivering excellence in every slab we produce.
Over the years, we have had the privilege of serving a diverse clientele, including renowned architects, esteemed interior designers, contractors, and homeowners. Their trust in our products and services is a testament to our unwavering commitment to quality and customer satisfaction.
We invite you to embark on your own journey of transformation with Bestone Group. Explore our website and discover the limitless possibilities that our quartz stone slabs offer. Should you have any inquiries or require further information, our friendly team is here to assist you.
Meanwhile, We are also looking for:
REGIONAL DISTRIBUTOR
EXCLUSIVE AGENT
INTERIOR DESIGNER
LOCAL INSTALLATION
Welcome to join us!